DANIELLE ODERSON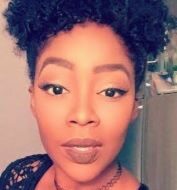 Danielle Oderson is our Admin Assistant and Social Media Coordinator. She helps our clients with all those critical support services they either can't or choose not to do.
A graduate of York University, she has been involved in this field for six years. As an entrepreneur herself, Danielle knows how hard it is to properly manage the support side of things while doing everything else needed to keep a business afloat. She knows that even with the best of intentions, new and emerging entrepreneurs do not always get this balance quite right. She understands how to work with entrepreneurs to get the job done.
A cooking enthusiast and social activist, she likes to read and watch movies.
She can be contacted at admin@obpss.com